Our upholstery service is unparalleled! You upholstery will never have looked better than after a professional W1 upholstery clean Marylebone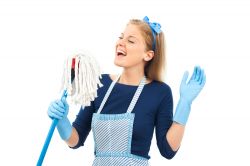 Getting your upholstery to look as good as new can be a difficult task, no matter how skilled you are when it comes to domestic cleaning! If you've tried everything possible to restore your stained, sullied or tarnished upholstery or upholstered furniture to its former glory without any luck then why not give our company a call? At Marylebone Cleaners our expert Marylebone upholstery cleaners will work magic on your upholstered furniture to leave it looking its absolute best. Whether you have tough stains that you just can't lift, or if you just feel as though your upholstery could use a boost of freshness, there are plenty of ways in which our professional cleaners can help you. For the best Marylebone upholstery cleaning service then call our company today on 020 3743 8135.
Choose Affordable Marylebone Upholstery Cleaning Services for Your Home in W1
Your home is never going to look as clean as it deserves unless your upholstered furniture is stain-free, odour-free and looking as good as new! No matter how much time and effort you put into cleaning your upholstery, there's nothing that can compare to a thorough and deep clean from our company. Our staff use the best tips and tricks in the trade, along with the most effective products and equipment available to ensure that your upholstery is left looking sparklingly clean! If you want to hire the best W1 upholstery cleaning service for your home then call our company today on 020 3743 8135!
Did you know that bacteria and germs can live deep within the fibres of your upholstered furniture? You might even find that bed bugs, pet fleas and other small infestations can exist in your home in the linings of your upholstery. If you're worried about how sanitary your upholstered furniture is then let our company help you out! Our teams of specialist NW1 upholstery cleaners won't just be able to lift dirt, grime and pesky stains from your upholstery, but we'll also be able to blast that bacteria to leave you with the cleanest furniture imaginable! You won't find a more effective, efficient or speedy NW1 upholstery cleaning service in the Marylebone area, so if you're looking for the best in the business then look no further than our company!
Comprehensive Upholstery Cleaning Solutions in W1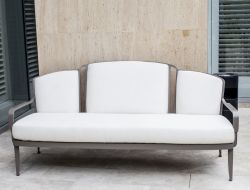 Upholstery cleaning needn't cost you the earth. You might think that restoring your upholstered furniture to its former glory might require expensive reupholstering or that you might even need to replace your furniture, but our company can provide you with an equally as successful and more cost-friendly solution! Our fantastic service is not only the best you'll find, but it's also one of the cheapest. Being on a budget or counting those pennies doesn't mean that you need to compromise on the quality of your upholstery cleaning service – why not get the best of both worlds with our company?
It doesn't matter what the upholstery cleaning job is that you have for us – there's nothing that our specialist staff can't handle. From stains and blemishes to cleaning and sanitising, your upholstered furniture will never have looked better than after a professional clean from Marylebone Cleaners. If you're looking for the most dependable, affordable and effective upholstery cleaning in Marylebone then call our company today on 020 3743 8135. We can guarantee you'll be impressed with our unparalleled service, so if you want cleaner upholstered furniture then why not call in the experts?
Save
Save