Hire the most dependable Marylebone cleaning company W1 with Marylebone Cleaners!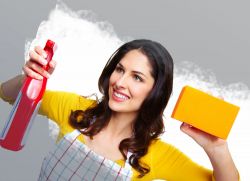 Finding the time to get your home or office feeling, looking and smelling as clean as possible isn't always an easy thing to accomplish. Whether you're lacking in motivation or if you're simply too busy to get your home or office into shape, our company can help you! If you live in the Marylebone area and you're looking for a dependable, affordable and professional W1 cleaning company for all of your cleaning needs then call us today on 020 3743 8135. If it's end of tenancy cleaning, upholstery or Marylebone carpet cleaning, office cleaning or domestic cleaning, our company can get the job done for you so you no longer have to worry about your chores! Call us now to find out more information.
If you're moving house then hiring an end of tenancy cleaning company is a fantastic way to ensure you'll be getting your deposit back in full. You won't find a more reliable or efficient end of tenancy cleaning service than you will with our company. We work with only the best and most experienced cleaning staff to ensure that your home is left looking its absolute best. If you're worried about your end of tenancy clean then leave it to our experts and call us today!
Trying to get your carpets to look as good as new can seem like an impossible task, no matter how much time and effort you dedicate to the cause. Only a deep and professional carpet clean from our expert W1 cleaning service can deliver the results you're looking for for your rugs and carpets. Our trained staff use only the best equipment and products to make sure that your carpets are left as stain and grime-free as possible! If you're looking for the best cleaning company for your carpets then you'll find it with us!
Are you sick and tired of coming home to a messy, dirty and unkempt house at the end of your long work day? Do you struggle to find the time to accomplish all of your domestic chores? Could you benefit from our fantastic house cleaners? If you're looking for a reliable, affordable and professional NW1 house cleaning service then let our company help you! It doesn't matter what cleaning jobs you have for us, there's nothing our experienced staff won't be able to handle – and there's no other Marylebone cleaning service that can do it better!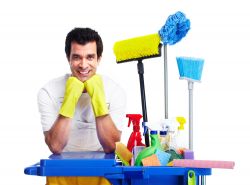 Make sure that your office is as clean and hygienic as possible for you and your employees by hiring our great office cleaners for all of your cleaning needs! At our company our trained office cleaners can and will make quick work of your office with a speedy and unobtrusive clean. Whether you've just moved your office to the Marylebone area or if you're unhappy with your current office cleaners, why not hire the best for your company? Keeping your upholstered furniture clean is next to impossible, but with our company we can ensure that all of your worrisome and tough stains, marks and blemishes all disappear! Our staff can work miracles with your upholstery, no matter how tough a job you might think you have on your hands. If you've tried the rest why not try the best?
At Marylebone Cleaners your cleaning needs come first. It doesn't matter what you're looking for from your NW1 cleaning company, we'll be able to provide for you. If you're looking to hire the best Marylebone cleaning service for your home or office then contact us today. You'll be blown away by our affordable prices and unparalleled level of service, so call us now on 020 3743 8135!